Morgan-Leigh Norman, Proprietor and Brand Ambassador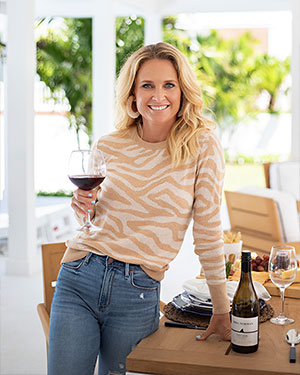 Morgan-Leigh Norman is the daughter of legendary Australian golfer and entrepreneur Greg Norman. Growing up with a father who always inspired and motivated her to follow her dreams and never settle, Morgan has created a life based around her passion for family, her culinary talents and adventurous interests.
Morgan was taught how to scuba dive at the age of eight and since has become a Master Diver, logging hundreds of dives in some of the deepest, technical and most exotic waters around the world.
Spending childhood traveling the world with her family on the PGA Tour, Morgan developed a love of the world and travel. After graduating from Boston College, Morgan's passion for food and wine led her to Italy and Australia to hone her skills and broaden her palate. After receiving her culinary degree, Morgan-Leigh's passion ultimately lead her to the Napa Valley where as a professional chef at three different wineries she fine-tuned her culinary skills to complement the beautiful wine that was all around her in the valley.
Morgan's talent and passion as a chef lead her to Greg Norman Estates, where she has played an instrumental role in repositioning the brand as well as representing the family business with both trade and consumers.